Summer News & Updates
from the Board of Directors at A Room to Heal
We have so much to tell you.. and so may pictures to show you!! Please take a few minutes & read what we have been up to over the past few months. We know you will be as inspired as we are. Without your belief in us, and without your constant support, we would never have be able to accomplish what we have for these children and their families.
Recently Completed Room Projects:
Kashawn's Room
Kashawn, soon to be a 9th grader at Susquehanna Valley High School, received a healing bedroom in May. Kashawn, who shares a bedroom with his brother Marquis, is a courageous young man, diagnosed in October 2011 with Hydrocephalus due to a brain tumor. Having had three brain surgeries, he remains positive & grateful for the support he has received from family, friends and the community.
Kashawn's healing bedroom makeover consists of, among other additions, adding color to the room freshly painted walls, new beds for both boys that suit their growth (XL), window treatments, much needed storage & bedroom furniture, sports memorabilia of their favorite teams, an inspirational quote by Dr. Martin Luther King, Jr., and some special autographed items from Kashawn's favorite sports team - the NY Giants. ARTH also surprised Kashawn with a new laptop and flat screen TV for him to watch his favorite star Tyler Perry on the many DVD's donated by Tyler Perry Studios. Tyler Perry, known for his hilarious character Madea, is an American actor, director, screen and playwright, producer, author, and songwriter.
A special thank you to all of the individuals and businesses who donated to this project and who put in many hours volunteering. Project Coordinatos: Linda Salomons, Kristin & Chris Mahoney.
Grace's Room
A Room to Heal volunteers recently completed a healing room for 9-year-old Grace. Grace is diagnosed with Hydrocephalus and has endured 50+ brain surgeries and even a stroke. She has 5 brothers and sisters ranging in age from 10 - 18 who all live with their parents in Apalachin, NY.
Grace, who shares a room with her sister, received a bright orange, pink & zebra healing room complete with a dance floor (disco ball and all!) & X-Box game system to help with her physical therapy. The room also provides the two girls with
plenty of storage, a seating area for friends and family, and a dance area.
A SPECIAL THANK YOU goes to UHS who provided
sponsorship for the room, as well as Grace's Family who raised money at the A Room to Heal Pajama 5K Run & Family Fun Walk. Another thank you to Volunteers Room Coordinators: Loreta Paniccia & Patrick Hollenbeck, their children: Monica, Aurora and Victoria, and Liz DiVivo.
Carly is a beautiful, happy, and fiercely determined 4 year old girl with a diagnosis of Spina Bifida and shunted hydrocephalus. Carly was also born with club feet. Carly and her family are still grappling with the diagnosis that she will never walk and refuse to give up. They hope that Carly will someday be able to walk with support. Carly has undergone multiple
surgeries & therapies in her short life, the most recent one being a hip reconstruction that left her in a body cast for three months.

Despite her limitations, Carly is affectionate, intelligent, talkative, sweet, and lovable. Her parents, siblings & extended family are all devoted to her care and happiness. Carly resides in Binghamton with her family and attends HCA programming for pre-school. Carly is learning to get around in a gate trainer and will soon be fitted for a wheelchair.

A Room to Heal, Ray Croteau of the City of Binghamton Housing Department, and Chris Ostrowsky of Ostrowsky Builders LLC provided a space for Carly to grow, heal, and be able to become as independent as possible. The space includes a bedroom for Carly as well as an accessible bathroom that the family can use as well - all on the main floor of the house. With the help of local interior designer, volunteers, contractors, and donations from local businesses we knew we could make a difference in the lives of Carly and her family that will last a lifetime and help encourage Carly's independence.

Seeing that sweet little face come into her bedroom for the first time and exclaim, "This is MY room!" made all the work worthwhile.
5K Pajama Run & Family Fun Walk
THANK YOU, THANK YOU, THANK YOU to all those participants & volunteers that came out for our 1st annual Pajama 5k & Family Fun Walk on July 1st. The PJs were great and made the run fun to watch!!! We exceeded our goal with your help and raised enough to provide at least 3 healing environments for kids in our community!!!!!
All of our sponsors made this event possible. Thank you Little Venice, UHS, NBT Bank, Columbian Financial Group, WILD 104.1, Kohl's Cares, William H. Lane Construction, Chobani, Nezuntoz, Best Bagelss in Town, Wegman's, Weis, Sam's Club and Full Quiver Farm. An additional
shout-out to all those volunteers including Harpur's Ferry EMTs that donated their time and of course our special guest celebrities Tanya from 104.1, John Ed Bon Fed, Mr. Jeff (the balloon man), B-Mets mascot, and many more!!!!
If you have any feedback or want to help us out next year, please contact Kristin Mahoney at Click Here
ANNOUNCING
2nd Annual Oktoberfest!!!
Friday Sept. 14th, 2012
Traditions at the Glen

REGISTER NOW !
Ticket donation is $65.00 per person, includes Bavarian food and beer.
Enjoy an evening with friends filled with unique Bavarian Entertainment, Traditional Bavarian Feast,
and Festive Music with BREIDENBACH
THE BAND
from New Jersey !
Oktoberfest Attire is most recommended !!
2012 Wendy's Walk for Kids
& TRAIN Concert Tickets!
Please support Wendy's Walk for Kids this year on Sunday, August 19th at the Dick's Open. Buy your TRAIN concert tickets for $30 through Wendy's Walk & more than $20 will go to local children's charities.
Sign up and walk or donate to our TEAM A Room to Heal by going to:
Contact Linda Salomons to buy your TRAIN tickets.
To email her:
The Greater Binghamton Chamber of Commerce
has selected
A Room to Heal to be the
2013 charity partner for the
Bridge Run
on Sunday, May 5, 2013.
Race Registration will begin on Sunday, July 1st
& interested participants can register at: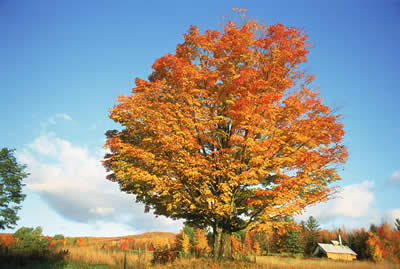 We would like to thank the Chenango Valley Class of 1982
for making a generous donation in honor of the members of their class that have passed away too early
in life.
We are very appreciative to have such wonderful
local support
for our organization.